Leave Regret Behind and Let God Move You Forward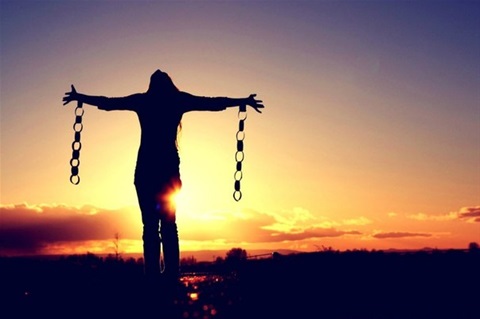 As you look back at 2019 and move forward into 2020, are there things you regret? Do you wish you could live life over again and make different choices? Are you having difficulty letting go of shame, guilt and self-loathing? Have you ever considered there might be a redemptive purpose to regret?
It seems all of us remember those things we should not and forget those things we should remember. Regret is sorrow aroused by circumstances beyond our control or power to repair. Regret is sorrow over the inability to go back and repair our mistakes. We may not have the power to repair our mistakes but God does. He doesn't allow us to go back and make a different choice but He can restore what we have lost in our lives by repairing our future. There is nothing God cannot change or cannot repair - if we will let him. He looks at our past mistakes and sees how he can take them and shape them into a beautiful testimony of His grace. He looks at what we cannot change and sees how He can use it to change us.
Regret keeps us listening to inner voices that whisper to us that we should have been a better wife or husband or parent, a better daughter or friend; that we should have taken a different path, we should have been less selfish or indifferent, or irresponsible. Regret assaults our mind with how we could have given more love, been more willing to forgive, had more self-control and not allowed our self to be caught up in toxic emotions. Regret keeps us rehearsing our mistakes over and over. Regret is coupled with pain and keeps us grasping and reaching for the power to fix what we have broken. But we will never attain it. Only God can redeem our mistakes and bad choices. Only God can take our story and craft it into something beautiful for our good and His glory.
Even though our regrets shape us, they do not need to ultimately define us. Let them be a motivator for change. Repent, redeem what you can, and release the rest to God. Don't allow regret to trap you in the self-perpetuating cycle of self-pity and keep you from the joy God has for your life! Instead of looking into the rear-view mirror, concentrate on the windshield. The Bible instructs us to "Forget those things that lie behind and strain forward to what lies ahead." [Philippians 3:13]
By Lynette Hughes