A Short Message About True Holy Spirit Baptism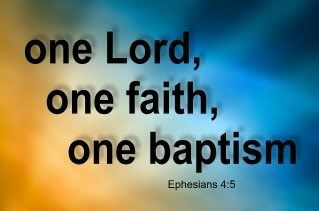 I would like to share a short warning message about how some people try very earnestly to promote a discouraging teaching to other Christians and tell them that they have not been baptized in the Holy Spirit unless they have "spoken in tongues." Please do NOT be deceived by this discouraging teaching, for holy scripture clearly teaches that ALL born again believers ARE baptized in the Holy Spirit and have had their past sins washed away. The Bible does not teach that speaking in tongues or having any other miracle related gift is evidence of being baptized in the Holy Spirit.
People do not become baptized in the Holy Spirit when they start having unusual type utterances come out of their mouth. On the contrary, the Bible teaches that people are baptized in the Holy Spirit at the moment of saving faith. Also, the evidence of the indwelling of the Holy Spirit is not because someone starts to speak in tongues. Instead, Holy Spirit baptism is evidenced because the person has truly repented by turning away from all known sin to now abide fully in Christ, and continues to walk on this path of holiness with the Lord.
If a person has not been baptized in the Holy Spirit, then they are not even a child of God. Titus 3:5-6 clearly teaches that ALL true believers have had the Holy Spirit poured out upon them in Holy Spirit baptism and that the Lord saved us through the washing of regeneration and renewing of the Holy Spirit. These verses tell us: "....not by works of righteousness which we have done, but according to His mercy He saved us, through the washing of regeneration and renewing of the Holy Spirit, whom He poured out on us abundantly through Jesus Christ our Savior."
Baptism in the Holy Spirit is something that every true believer has experienced. Here is some scripture which verifies this truth:
Titus 3:5-6: "Not by works of righteousness which we have done, but according to His mercy He saved us, through the washing of regeneration and renewing of the Holy Spirit, whom He poured out upon us abundantly through Jesus Christ our Savior."
1 Corinthians 12:13: "For by one Spirit we were all baptized into one body--whether Jews or Greeks, whether slaves or free--and have all been made to drink into one Spirit."
1 Peter 3:21: "Corresponding to that, baptism now saves you--not the removal of dirt from the flesh, but an appeal to God for a good conscience--through the resurrection of Jesus Christ"
Gal. 3:27: "For as many of you as were baptized into Christ have put on Christ. There is neither Jew nor Greek, there is neither slave nor free, there is neither male nor female; for you are all one in Christ Jesus. And if you are Christ's then you are Abraham's seed, and heirs according to the promise."
Eph. 4:5: "There is one Lord, one faith, one baptism" (All children of God receive the one Holy Spirit baptism at the time when they have true saving faith and the evidence will be a new born again life that has turned from self and now lives to walk in the Spirit and abide fully in the Lord.)
All believers are commanded to be filled with the Spirit (Eph. 5:18) which is not evidenced by signs/wonders but is evidenced by the fruits of the Spirit being seen in their lives. How good it is to rest and trust in the truths of God's words and how good it is that His truths do set us free!
We need to be very careful to not be fooled by teachings that state that we must speak in "tongues". There are people from all walks of life who claim to speak in tongues and many come from religions that teach false doctrines, and some people involved in witchcraft and Satanism even claim to speak in tongues and obviously, they are not saved. Most of the "tongue speaking" of our day is nothing like the tongue speaking as we read about in the book of Acts. The disciples of God from the book of Acts who spoke in tongues spoke in ways that people who spoke in other languages could truly understand and therefore the tongue speaking was a TRUE MIRACLE!



PLEASE NOTE THE FOLLOWING FOR YOUR SPIRITUAL WELL BEING:

If someone or some group is PRESSURING you to "speak in tongues" or if they are telling you that you don't have the Holy Spirit or baptism of the Holy Spirit if you don't speak in tongues then it would be most wise to LEAVE that person or group as soon as possible! The Bible does NOT pressure anyone to speak in tongues. In fact, the Bible gives a clear "death blow" to the idea that all Christians speak in tongues or that people who supposedly speak in tongues are somehow "superior". Here is that section of scripture which is found in 1 Corinthians 12:30 (we will begin at verse 27)


27 Now ye are the body of Christ and members in particular.
28 And God hath set some in the church, first apostles, secondarily prophets, thirdly teachers, after that miracles, then gifts of healings, helps, governments, diversities of tongues.
29 Are all apostles? are all prophets? are all teachers? are all workers of miracles?
30 Have all the gifts of healing? Do all speak in tongues? Do all interpret?
31 But covet earnestly the best gifts: and yet shew I unto you a more excellent way.

As we can see clearly in verse 30 above, not all speak in tongues and there are gifts given by the Holy Spirit of higher value than speaking in tongues such as teaching.
We are living in a highly deceptive day full of wrong priorities. We live in a day where people love signs and wonders more than the full and glorious truths found in the Bible. Many churches in our day focus very little on what the Bible teaches and mostly focus on some selected scriptures in which they try to fervently push their agenda to get their congregation to focus on "signs and wonders" such as trying to promote tongue speaking, miracles, healings etc. These congregations are very dangerous to Christians who still do not have a strong understanding of biblical truths. Congregations such as these can lead these new believers to have their faith shipwrecked since they may start to become more obsessed with signs and wonders over being obsessed with the fullness of truth found in God's precious Word which can help guide us into all truth.
For more understanding about misled teachers who seek after signs and wonders over seeking to truly live for God please see the following helpful articles which provide much guidance in this area - Signs and Wonders? and Speaking in Tongues?
Article by F. A. Butler