Kids' Movie Alerts Part 2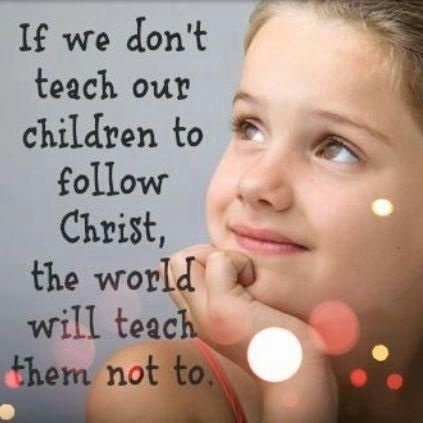 Please click on the following link, Kids' Movie Alerts! which is Part 1 of this message. It shares an extremely eye-opening video about the spiritual dangers of the majority of Disney movies and shares several important movie reviews which will help parents to understand about some of the dark agendas being promoted in popular children's movies.
In Part 2, we will not have specific movie reviews as there were in Part 1, but instead, this will mostly cover certain categories of children's movies that need to be avoided and/or discarded if you already own them. Movies for children are becoming full of themes that are very harmful to children spiritually and therefore should be eliminated from Christian homes and avoided at all costs for the safety of our souls. The Lord's return is drawing very near and we need to get our houses in order and be walking in all honor and holiness before our Lord. We need to show that we honestly love and serve Him above all else in life and long to please Him in all of our ways.
Here are 5 categories of children's movies that Hollywood seeks to normalize and are obsessed with. These categories are spiritually dangerous themes and should have no place in the Christian home. It is also of course completely necessary to get rid of any adult movies that have similar type themes:
1. Discard Magic/Sorcery movies– The use of magic is an abomination to the Lord. For more information on this topic please see the following link: Kids' Movie Alerts! The video at the top of this link's page discusses the dangers of magic which is so often promoted in Disney movies. Hollywood does all it can to normalize magic in movies and to make magic seem "normal", "exciting", "good", and "desirable".

Replace with Miracles of God movies! –Replace any movies that you discarded that have a "magic/sorcery" theme with movies that instead focus on God's mighty miracles! These will be movies that focus on God's power as awesome, marvelous, wonderful, and glorious. Most of these movies will be Bible stories that can be ordered online or found in a Christian bookstore.
2. Discard Alien theme and/or Monster related movies – There are endless movies that have alien themes to make the idea of aliens seem innocent, fun, exciting, and that if they did ever arrive on our planet in an obvious way, that they would be wise and help us. We are constantly having alien themes in movies to try to normalize the idea for if they ever appeared in the future. However, there is nothing innocent about aliens and the Bible does not teach that there are other intelligent lifeforms that exist on some other planets. If any "aliens" did come to our planet in a very obvious way, these would actually be demons who claim to be aliens. We should not think of these creatures as exciting or interesting but as demonic and evil and that we should want nothing to do with them. Please listen to wise Christian teachers who teach clearly on this subject such as Steve Quayle, Dr. Tom Horn, and various others. Please check out the "Vigilant Christian" YouTube channel too since he discusses the dangers in these types of movies. It is also not wise to watch any scary movies such as monster movies etc. since these are also very demonic in nature and when we watch such things it is like we are inviting these evil spirits into our homes.
Replace with movies that focus on the splendor of God's creation! – Replace any movies you discarded that have demonic alien or monster themes with movies that instead focus on themes that are inspired by God's miraculous creation that He designed. Instead of focusing on Hollywood's vile and demonic alien or horror obsessions, we should be focusing on stories that make us admire and praise God's glorious and spectacular creation! We can see God's power, precision, and vast love for us through His incredible handiwork and design. You may have to look online for movies that focus on nature/God's creation since most video sections in stores are simply loaded with filthy, demonic movies that deserve no place in Christian homes.
3. Discard "Modern Marvel" – Technology obsession and Transhumanism promoting movies. - These include any movies that glorify humans mixing with machines or animals to have "superpowers" which the movies glamorize as heroic, exciting, exhilarating etc. when in fact things of this nature are actually destroying God's perfect creation. Many movies glamorize humans mixing with machines or animals which is known as transhumanism and popular examples would include Spiderman and Batman. Again, please listen to Christian experts on this subjects such as Steve Quayle or Dr. Tom Horn who will explain the dangers of thinking it is just 'human advancement' for men to eventually mix with animal DNA or robotics. This is not 'human advancement' whatsoever but instead will result in our human DNA destruction as occurred during the days of Noah. The reason that God was forced to destroy all humankind except for Noah and his family was that they were the only family who obeyed God and did not corrupt their bodies with the demonic Nephilim who existed during that time. Jesus said that before He returned that it would be just like the days of Noah and again we are seeing where scientists want to make humans "smarter", "stronger", "more advanced" etc. and they are willing to corrupt our DNA and thus our humanity in order to do so which would make us no longer truly human. Hollywood is also glamorizing this prospect in all sorts of adult movies as well as in many children's movies such as "Big Hero 6". We need to avoid such movies at all costs. Also, movies that are obsessed about promoting "modern marvels" like space agendas, technology obsessions, extreme love of science etc. would not be considered safe either since they tend to make idols of man's "advancements" instead of showing awe and wonder toward God's true masterpieces.
Replace with movies that are about humans who respect and honor God and movies about beautiful, and lovely animals that God created! – We as Christians should see ourselves as amazing creations of God and should have no desire to destroy our true humanity with phony "superpowers" designed by fallible men. When God is ready to give us new and perfect bodies in the next life we will greatly rejoice, but we are not here in this temporary life to try and have so-called "perfect bodies and minds". We are instead here to live to serve God, spread the Gospel of hope to mankind, and to live lives that love, honor and show respect toward our Creator. We could enjoy some movies about people who also respected God and lived clean, honest, God-fearing lives which could serve as movies to inspire and encourage us. Some examples of movies like this could include "Little House on the Prairie" series, "The Waltons" series, "Daniel Boone" series, "Grizzly Adams" movies, and "Leave it to Beaver" shows. These are movies that have clean, wholesome entertainment about people who had good family/Christian values and lived to honor and respect God. There are also good movies that focus on animals that are very clean wholesome entertainment such as "Lassie" movies. You will probably have to order movies like these online since they can be difficult to find in most stores which instead want to mostly promote movies with anti-Christian values.
4. Discard "Meaningless Madness" movies that promote fast-paced, nonsensical, hyper type themes. – There are so many movies for children today that don't have a meaningful, pure, wholesome message but instead are just overflowing with full-blown nonsense. At one time children's movies focused on sweet themes with wholesome lessons, but now the prevailing theme for the majority of children's shows focus on some type of hyper, meaningless madness. It is time to get our houses in order and discard this type of nonsense that harms our children's minds. Some of these harmful movies also have hidden or underlying messages that seek to normalize LGBT, immoral values, casual cursing, crude jokes, lewdness etc.
Replace with movies that have meaningful messages, and have a relaxed, peaceful, thoughtful pace to them. – You will most likely have to order movies like this online. There may be some decent movies also at local Christian stores or in the 'family section' of video stores. Only choose to allow your family to view movies that promote good family values, have wholesome messages, clean language, and teach valuable lessons. These movies won't be full of fast-paced nonsense but will have a peaceful natural flow that promotes good character and wholesome family values.
5. Discard movies that focus on materialism and "look at me" type attitudes – These are the types of movies that adulate worldly "success". They focus on the admiration and idolization of celebrity status, fame, wealth, mansions, power, self-love, the "American dream", material possessions, lewdness, and other self-glorifying desires. Jesus said that we can't love God and the things of this world both, and the Bible also tells us that if we love the world then the love of the Father is not in us (I John 2:15-17). It would be very wise to get rid of movies that promote these worldly types of values which can tempt us to love these temporary things and take our focus off of loving and serving the Lord wholeheartedly.
Replace with movies that have modest and humble themes. – These would be the types of shows and movies that center on regular people with simple yet meaningful lifestyles. The people in these types of movies would be people who see "success" and "true riches" as being more about being content and thankful for all of the wonderful blessings that they have such as knowing the love of God and family. These would be the types of movies that focus on values, kindness and caring for others instead of showing attention toward selfish desires.
TO SUMMARIZE:
Say NO to movies about MAGIC / Say YES to movies about God's MIRACLES!
Say NO to movies about MEANINGLESS MADNESS / Say YES to movies with MEANINGFUL MESSAGES!
Say NO to movies with "HOT STARS" / Say YES to movies with HUMBLE ACTORS!
Say NO to movies that focus on "WORLDLY SUCCESS" / Say YES to movies focusing on WISDOM!
Say NO to movies about ALIENS / Say YES to movies about TRUE GOD-LOVING PEOPLE!
Say NO to movies that love "SUPER-POWERS" / Say YES to movies with SWEET PURE STORIES!
Say NO to movies with CRUDE/CORNY COMEDY / Say YES to movies with WHOLESOME HUMOR!
Say NO to movies that are "COOL" / Say YES to movies that promote godly CHARACTER!
Say NO to movies that promote what's SENSUAL / Say YES to movies that promote PURITY!
Say NO to movies that idolize "MODERN MARVELS" / Say YES to movies that glory in GOD'S GLORIOUS CREATION!
Say NO to movies about HORROR / Say YES to movies with WHOLESOME HEROS!
Say NO to movies promoting FAST PACED FURY / Say YES to movies that appreciate SLOW PACED PEACE!
The types of movies we should be saying "NO" to, are not about what's "smart", "cool", or "successful" but are about unwholesome values that we need to dispose of…..and the types of movies that we could be saying "YES" to are the types of movies that encourage Christians to continue in a walk centered around serving God and having wholesome family values!
There are some movies that do exist in this world that promote good Christian values and also promote quality family values for children. These movies are definitely the "rare remnant"! You will most likely have to order these movies online, but it would be a good idea to stock up on some of these quality movies for enjoyable family fun and wholesome entertainment:
Where the Red Fern Grows
Old Yellar
Hachi
Ramona and Beezus
Seven Alone
The Little House on the Prairie series
Snowmen
Shirley Temple movies
Chrissa Stands Alone
Mary White
Misty
Heidi
Sounder
The Sound of Music
The New Adventures of Heidi
The Derby Stallion
The Wild Stallion
King of the Wind
The Fox and the Hound
Dumbo
Lady and the Tramp
Lassie Movies
Summer Snow
Little Heroes
More than Puppy Love
Harley's Hill
Wind Dancer
There are plenty of other quality movies available at Christian bookstores and in the family section of video stores.
The bad news is that the vast majority of movies for children in our modern day are dangerous for children and should be rejected for one reason or another. The following are lists of different types of movies that need to be refused as well as some names of specific movies that fit into the categories which should be REJECTED:
1. Reject any movies related to sorcery, witchcraft, magic powers, new age, occult and the like. Here are some examples of movies that fit into this category:
Harry Potter movies
Bed knobs and Broomsticks
Nine Lives (about cats that get possessed with human spirits)
Matilda
Nanny McPhee movies
Freaky Friday
Gremlins movies
Food Boy
Herbie movies
Invisible Dad
Magic Dog
The Wizard of Oz
Mr. Magorium's Wonder Emporium
The Last Mimzy
Jumanji movies
Home for Peculiar Children
Smooch
Mirror Mirror
Santa Clause movies
Enchanted
Happily Never After
Shrek movies
Into the Woods
The Spiderwick Chronicles
Tooth Fairy movies
Beauty and the Beast
Mary Poppins
The Never-ending Story
Hop
Trolls
Peter Pan
Tinker Bell movies
Frozen
Cinderella
Sleeping Beauty
Narnia movies
Pinocchio
Air Buddies/Snow Buddies movies (promote 'new age')
Coco
Shaggy Dog
….And so many other children (and adult) movies which promote these magic related themes.
2. Reject movies that normalized men dressing as women or boys dressing as girls. Here are a few examples:
Big Momma's House movies
Mrs. Doubtfire
Bruno
Note: Many modern movies have short scenes with images of this so it would be wise to explain to children that this is never acceptable and is not normal or funny.
3. Reject movies that focus on being overly weird, gross, hyper, and/or lack a meaningful message. Some of the movies in this category will be very bizarre and seem drug inspired. These are movies that seem to desire to "dumb-down" children and put them in a mindless daze. These types of films account for a large percent of modern children's movies/TV shows. Here are a few examples:
Sponge Bob
Alice in Wonderland
Lego movies
Kung Fu Panda movies
Mr. Peabody and Sherman
Penguins of Madagascar movies
Alligator Pie
Most TV shows on Cartoon Network
Flushed Away
Cloudy with a Chance of Meatballs movies
The Book of Life
Pirates of the Caribbean movies (note: Stay away from anything related to Johnny Depp performances and the majority of famous actors/actresses. Check out the YouTube channel called "A Call for an Uprising" for more information related to this.)
Charlie and the Chocolate Factory
The Ant Bully
Night at the Museum movies
So many other show/movies fit into this category. Some of the above movies are part of a seemingly endless list of mind-numbing, hyper, annoying, senseless movies that have no decent story. These are movies that lack meaning, substance, and are often known for having crude humor. This is a description of the large majority of films created for children in modern times and most adults have become desensitized to this reality since these type of shows are so common-place.


4. Reject any movies that focus on the alien agenda. If any "aliens" ever do arrive on our planet, they will not be benevolent beings seeking to help or "save" our planet but in reality will be demonic creatures seeking to destroy humanity. It would be wise not to believe many of the modern movies concerning aliens which try to depict aliens are harmless, helpful beings. Here are a few examples of these types of movies that need to be rejected and/or removed from our homes:
ET
Star Wars
Star Trek
Home
Planet 51
Pixels
Lilo and Stitch movies
5. Reject any movies that show adoration toward super-human type individuals and/or have transhumanism qualities (man merging with machines or AI/artificial intelligence). Mankind has a strong desire to corrupt God's creation by altering humanity's design to try and make man "smarter", "stronger", "greater" etc. Eventually, all true Christians will attain new glorified bodies, but our earthly body DNA is not to be tampered with or else we will no longer be truly human. The coming "mark of the beast" will tamper with our DNA which will destroy our humanity and thus damn our souls if we take it. Men will promise that the mark will give us longevity, make us stronger, smarter etc. but they won't tell you that it will lead to eternal destruction. For this reason, we should warn against movies or anything else that seeks to glorify any "super-human" or transhumanism agendas. Here are a few examples of these types of movies:
Superman movies
Spiderman movies
Batman movies
The Incredibles
The Incredible Hulk
Guardians of the Galaxy
6. Reject any shallow teen movies that focus on idols, worldly ambitions, materialism and the like. Also, avoid any movies that may seem like movies that could be appropriate for small children but actually have clear scenes that show inappropriate clothing and/or inappropriate dancing etc. Here are a few examples of this:
Chipmunk movies
Furry Vengeance
RIO movies
We hope this message has been helpful in discerning about which types of children's movies to reject and which are more appropriate for Christian homes. Please remember to check out the first part of this article here, Kids' Movie Alerts!, which will give even more insights about this important topic.